---
Welcome to the Fuller House Wiki
---
---
Since April 4, 2015; The Fuller House Wiki is currently on it's way into a public and collaborative database that is also the most accurate encyclopedia related to Full House and Fuller House, with a number of 175 articles, approximately 18 active users and 11,180 edits.
---
Meet the Characters!
---
See more here...
---
Featured Articles
Featured Cast Member




Candace Cameron Bure was born in Panorama City, California, to Robert Cameron and Barbara Bausmith. Following in the footsteps of her older brother Kirk, she decided to pursue acting. She started in the entertainment business by appearing in a number of television commercials. Read more...

Featured Wiki Member




Daniel Viglietti is the new founder and admin of the Fuller House Wikia. Upon replacing Disneyforever's role I took over her position of Head Admin. I am currently an admin and bureaucrat. If you have problems with users, pages or questions feel free to leave me a message on my message wall. Read more...

Featured Character




Jackson Fuller is the first Fuller child, and D.J.'s first son. He likes sports, skateboarding, and hanging out with his friends. He's a bit of a rebel, and doesn't always listen. Like his Great Uncle Jesse, he likes to ride bikes, play guitar, write songs. When his father, Tommy Fuller, was alive, they used to do all kinds of great things together; like going to Ball Games, see movies together, and when Jackson was six years old, his father carried him to work where he met his father's team and impressed them with his knowledge of Fire Safety. Read more...




Featured Episode




Glazed and Confused starts with Stephanie, Kimmy and Fernando all plan a trip as Stephanie will be performing "The Boy Next Door" on Danny and Becky's talk show, Wake Up USA while D.J. plans a trip with Matt to Napa Valley. Joey arrives to babysit the kids and with a batch of doughnuts that are eaten the next morning by Joey, Max, Jackson, Ramona and D.J. Everyone ends up with food poisoning due to the horrible quality of the restaurant Joey purchased the doughnuts from as Matt is forced to play doctor and take care of everyone. D.J. sees how well Matt gets along with Max, Jackson and Tommy, causing her to worry that if they break up it could devastate Matt and the children.Read more...

Featured Relationship




D.J. & Matt "Datt" is a romantic/friendship pairing between D.J. Fuller and Matt Harmon on Fuller House. This is only placed for safety purposes only. WARNING: All Severe Ship Arguments Will Be Reported To 'Administrators And Be Punished!

Featured Article




Mom Interference starts with Jackson deciding to join the football team to impress Lola much to D.J.'s dismay. It's a full house for game night when Steve and Matt bring their new girlfriends, CJ and Crystal respectively. Stephanie realizes she likes Kimmy's brother, Jimmy and her give the relationship a shot. Read more...
---
Featured Media
---
---
---
Create blog post
Blogs
Hey Guys, I'm ILoveRavensHome and i'm happy to be apart of the Fuller Team, and will serve a particular amount of time, until AquaTerra7 gets back, I will be a great help i manage alot a wiki's but I…

Read more >

Today was my one year anniversary helping on the wiki! Woho! :D

Read more >
See more >
---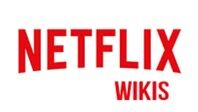 Ad blocker interference detected!
Wikia is a free-to-use site that makes money from advertising. We have a modified experience for viewers using ad blockers

Wikia is not accessible if you've made further modifications. Remove the custom ad blocker rule(s) and the page will load as expected.