The To-Do List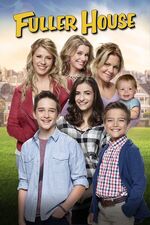 Improvements on articles relating to Fuller House.
For more information please look at one of our reliable sources, the cast's social media or popular news sources and as soon as you do, please contact FullerHouseFan01 or Daniel Viglietti.
Articles relating to the characters could use improvement.
We need more work on relationship pages, any suggestions please feel free to contact FullerHouseFan01.
Ad blocker interference detected!
Wikia is a free-to-use site that makes money from advertising. We have a modified experience for viewers using ad blockers

Wikia is not accessible if you've made further modifications. Remove the custom ad blocker rule(s) and the page will load as expected.